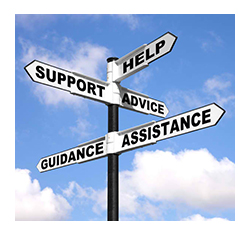 December 15, 2014 —
This month in The Customer Communicator newsletter, Editor Bill Keenan speaks with Elizabeth Ghaffari, CEO of Technology Place about the benefits customer service reps can realize by partnering with a mentor.
Many studies have shown that working with a mentor can be especially useful to new workers. The relationship can reduce feelings of isolation and intimidation among new workers, get them up to speed on the job more quickly, and can help to reduce turnover, a perennial problem in many customer service organizations.
Whether new reps are mentored by senior reps, supervisors, or managers, Ghaffari says that the relationship will help new reps get better at accepting the risks of the customer service role and better at finding solutions to problems rather than focusing on the scarier aspects of the job.
Ghaffari provides frontline reps with tips on what to look for in a mentor and how to respond when asked to act as a mentor.
Today's checklist …
Consider a formal mentoring program for your service team
Read the article, Building and Managing a Mentoring Program
Subscribe to Customer Communicator.