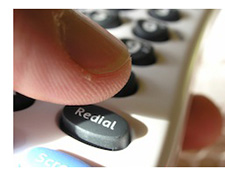 January 13, 2015 —
In the January issue of The Customer Communicator newsletter, Editor Bill Keenan speaks with industry expert Trevor Spunt about the importance of listening for customers spoken and unspoken needs.
Spunt describes a three-part process that involves recognizing when a customer may be holding back information, building rapport so that the customer has the confidence and comfort to share concerns, and then working toward a successful resolution.
Central to the success of this approach is that it takes place over the course of a call rather than at the end when most reps simply ask, "Is there anything else I can help you with?"
Applying this process, says Spunt, can increase customer satisfaction and reduce callbacks.
Today's checklist …
Remind frontline staff to reach out to customers throughout the call through paraphrasing and questions to confirm that they understand the customer and that they are providing what the customer needs.
Read the article, Callback metric helps uncover customers' unresolved issues.