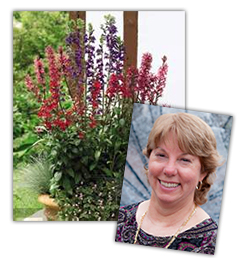 April 14, 2015 —
Strong problem-solving skills, calm under pressure, and teamwork all play a critical role in customer service success. Especially when your product is vulnerable young plants.
Kate Frazier, a customer service rep for Ball Seed Company was recognized in the April issue of Customer Communicator for her commitment to getting her customer's live plants delivered safely despite freezing temperatures. Frazier explains:
"I had a customer who was expecting a very large shipment of young plants. But the weather across the country recently has been very erratic, and exceptionally cold. The customer's order was shipped via air freight, and the customer had a standing order to have the product trucked to his door from the airport as soon as it had landed. But our supplier or forwarder missed that instruction."
The mistake was potentially going to result in a loss of thousands of dollars' worth of plants, Frazier says, fortunately, she was able to work with her company's supplier relations team to come up with an alternate method of delivery, and the plants got to the customer with only a two-hour delay.
Today's checklist …
Motivate and learn. Set aside a few minutes during team meetings for frontline staff to share service problems that they have successfully resolved.
Create a low-cost award. Designate an item such as a plant, stuffed animal or inflatable to symbolize exceptional service. Move the award from desk to desk as reps share their successes.
Nominate someone on your team for recognition in The Customer Communicator.
Subscribe to Customer Communicator so that your frontline staff can read motivational stories like this every month.