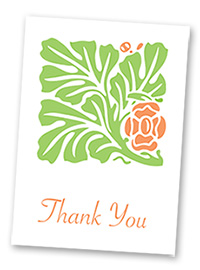 January 27, 2015 —
Expressing gratitude can lift other people's spirits as well as your own, but studies show that people are less likely to express their gratitude at work.
In the January issue of The Customer Communicator newsletter, JoAnna Brandi, a customer service trainer and coach, says it's time to change that.
She encourages customer service professionals to thank others regularly for their help and support, and to identify and acknowledge coworkers who contribute to creating a positive workplace.
For managers, expressing gratitude is even more important.
Today's checklist …
Take Joanna Brandi's advice and start and end every meeting with gratitude and appreciation.
View this fascinating 3-minute talk by Christine Carter on "Why Gratitude Works."
Bring gratitude to your workplace with our exclusive "On-the-Spot Recognition Kit."