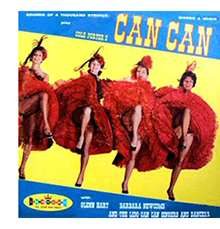 February 10, 2015 —
Saying "no" to a customer is one sure way to trigger a negative response that could lead to a difficult interaction.
But situations often occur in which there is no way to say "yes". What can reps do to keep customers from becoming angry or upset?
According to Richard S. Gallagher, author of The Customer Service Survival Kit,there are ways to turn a "no" into a "yes".
In the lead article of this month's issue of The Customer Communicator, Gallagher offers frontline service reps several helpful suggestions, including the can-can technique.
With the can-can, you acknowledge what you can acknowledge about a customer's request, and then offer what you can offer.
For example, when an item is out of stock, a rep can acknowledge the problem and can offer help.
Here's the CAN acknowledge:
"I wish that we had this in stock, so that you could have this today."
Here's the CAN do:
"I can help you order this for future delivery."
Today's checklist …
Consider training your service team in the can-can technique.
Read the introduction to Gallagher's book The Customer Service Survival Kit.
Subscribe to Customer Communicator so that your frontline staff can learn techniques like the can-can each month.