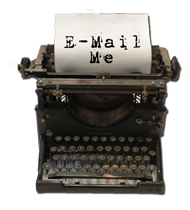 February 24, 2015 —
While email may be losing some ground to text messaging and social media as a customer communication channel, customers who use email are still looking for a quick response.
A recent survey by MailTime.com found that most customers (52%) expect a response to their emails within 24 hours, some 19% expect a response within 12 hours, and only 3% say they will tolerate a response within one week.
Charlie Sheng, MailTime co-founder, notes that when email entered the workplace in the 1990s, many people developed a routine of checking their inbox first thing in the morning and ignoring it the rest of the day. Today, those same customers are much more demanding.
Today's checklist …
Dust off your email response guidelines. Are they meeting today's expectations?
Train frontline staff in effective email communication with the Customer Service Group's self-study training program.