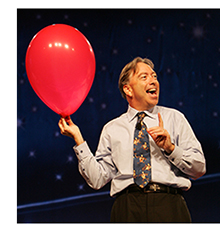 March 17, 2015 —
Using humor at work is an excellent way to build teamwork, reduce stress, and even increase productivity.
March is International Mirth Month, which makes it the perfect time to try bringing some humor to your service center.
Mike Kerr, author of You Can't Be Serious! Putting Humor to Work.suggests some easy ideas for injecting humor into the work day:
Create unique, fun awards, such as: Most creative idea, Best sense of humor, Most succinct memo writer, Nicest smile, Friendliest phone voice, Most likely to be adopted by a customer, etc.
To loosen up before a team meeting, brainstorm wacky topics, such as 25 uses for a paper clip.
Rename your meeting room or boardroom something fun and inspiring — Who wants to spend hours in a "bored" room?
Today's checklist …
Smile. Even if humor doesn't come naturally to you, you can still appreciate the humor of others.
Get 15 more ideas from Mike Kerr for injecting humor into the workplace.
Learn more about why humor is so important. Read the introduction to You Can't Be Serious! Putting Humor to Work.