May 4, 2017 —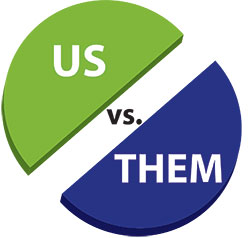 Customer service is more and more dependent on digital and technical resources, but customer service reps need to understand that — when they do have an opportunity to interact directly with a customer — the old-fashioned rules of rapport and personalization still apply.
J.N. Whiddon, author of The Old School Advantage: Timeless Tools for Every Generation, suggests that too often the new technology serves as a way to avoid more intimate connections with customers — and that's a mistake.
In the May issue of Customer Communicator newsletter, Whiddon offers readers seven techniques for injecting old-fashioned courtesy and personal attention into relationships with customers.
One essential technique, he says, is avoiding the "us vs. them" mind-set. Reps need to avoid thinking in terms of "we are the provider and you are the customer" and move more toward what Whiddon calls a "we" relationship. "In other words," he says, "move toward a relationship where there is a sense of equilibrium — with both parties enjoying the relationship and valuing the relationship."
He adds: "A customer might not be able to tell if your product is better than a competitor's product, but a customer can tell if they have a better relationship with you than with a competitor. So put that relationship at the center of your thinking."
Today's checklist …
Scrub your language Unfortunately, an "us vs. them" mindset can filter through from management. Use care in all of your communication with frontline staff.
Review call monitoring goals. A focus on "us vs. them" attitudes and language should be on the list.
Subscribe to Customer Communicator newsletter so that you and your frontline staff can receive monthly ideas, information, and inspiration on improving the service experience each month.