May 18, 2017 —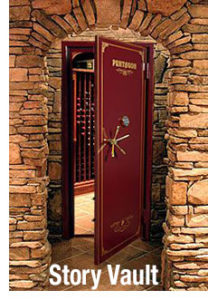 A powerful service technique, that is often overlooked, is the art of storytelling. In the May issue of Customer Communicator newsletter, J.N. Whiddon, author of The Old School Advantage, encourages frontline reps to practice this important skill.
Rather than telling a customer how a problem will be resolved, Widden suggests telling the story of a similar situation and how the problem was resolved. This will reassure the customer that the rep has the knowledge, skills and ability needed to meet the customer's needs.
"Stories help reps to gain attention by engaging the customer, they help to soften difficult situations, and they are often more persuasive than a promise that something will get done satisfactorily," says Widden.
The challenge for managers and supervisors is to develop a "story vault," or institutional memory so that these stories of successful problem resolution are available to all reps whenever they might be needed.
Today's checklist …
Create your "Story Vault." Start by having reps tell stories of successful problem resolution at your weekly meetings. The goal is to encourage reps to remember and repeat these stories.
Read more. For the month of May, we're focusing on mastering the old school basics like storytelling. If you missed the last e-newsletter, you can read it online.
Subscribe to Customer Communicator newsletter so that you and your frontline staff can receive monthly ideas, information, and inspiration on improving the service experience each month.