June 1, 2017 —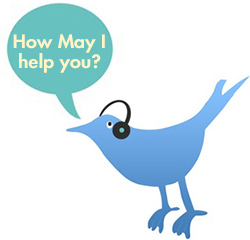 If not today, then someday soon, most frontline reps will be serving customers across a range of social media channels. And while many of the rules have changed, the basics remain the same.
In the June issue of Customer Communicator newsletter, four service experts share some of their best advice for providing social service.
The first step is to develop a social media mindset. "It's important to keep in mind that you are really dealing with two customers via social media," says Jeff Toister, author of The Service Culture Handbook. "One is the person who actually needs assistance. The other is any other customer — or potential customer — who may be tuning in. This provides an amazing opportunity to make a positive impression for your brand, but it can also backfire if you don't respond in a helpful and courteous manner."
So, whether you are dealing with a customer comment or complaint on Twitter, Facebook, Yelp, or any other of the many social media channels, reps have to keep in mind that they have an audience, and every step — or misstep — is going to have an impact on your brand's reputation.
Additional advice covers: Providing personalized responses, Taking difficult conversations off-line, Responding quickly and completely, Being honest and forthright. The article also provides a five-step process for handling unhappy customers.
Today's checklist …
Create a Brand Communication Guide. The goal of this guide is to outline the type of language (casual, formal, fun, etc.) that fits the brand image, along with providing examples. It should also spell out the type of language that should not be used.
Get Social. Encourage reps to follow your social media channels for several weeks before actively engaging with customers online.
Subscribe to Customer Communicator newsletter so that you and your frontline staff can receive monthly ideas, information, and inspiration on improving the service experience each month.