August 10, 2017 —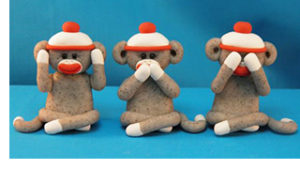 One of the things that many companies neglect to include in their customer service training is how to respond to complaints about coworkers.
The rep's first reaction may be to defend a coworker or to agree with the customer. But, says Kate Nasser, the People Skills Coach, the better approach is to empathize with the customer.
Nasser spoke with the Customer Communicator about how to handle these difficult calls both with customers and in follow-up with coworkers.
The number one rule for dealing with a customer whose issue has been mishandled or who has a complaint about another rep, says Nasser, "is don't throw a team member under the bus, and don't defend a team member."
There is often a gut reaction to defend a team member, even subtly, by saying something like, "I'm surprised that happened. She is usually very good." But then the customer is hearing you tell them that they are wrong, and that might just escalate the problem.
Instead, says Nasser, "The best thing to say is, 'We really value your feedback. And I have written this down.' And then say, 'What else can I do right now to make sure that your initial customer service issue is resolved.'"
Today's checklist …
Share Kate Nasser's approach with your service team.
Develop an agreed-upon protocol for handling such issues when they arise. This means discussing the types of issues and complaints that might come up and getting agreement from your team on how they should be handled.
Subscribe to Customer Communicator so that you and your frontline staff can receive monthly ideas, information, and inspiration on improving the service experience each month.