October 20, 2017 —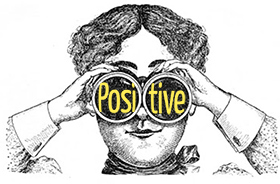 Working in customer service can be difficult and stressful, but that doesn't mean that success is beyond reach.
In the October issue of Customer Communicator newsletter, motivational speaker and author Shiv Khera says that success is largely a matter of having the right attitude.
And for Khera, that starts with actively seeking out the positive in people and events. "Look for what is right in a person or situation instead of looking for what is wrong," Khera says. "Most people will find what they are looking for, so it is important to focus on the positive attributes and strengths when working with customers and coworkers."
Khera acknowledges that seeking the positive can be challenging, especially when faced with complaints and criticism from a supervisor or customer. But we need to learn what we are doing wrong in order to improve our work effort, and criticism — constructive criticism, in particular — is part of that learning process.
"Criticism should be accepted graciously, not grudgingly," says Khera. "In fact, you should actually ask the person who is criticizing in a constructive manner to elaborate and to provide more details that you can use to improve your efforts."
More advice for frontline reps on succeeding with a positive attitude appears in the October issue of Customer Communicator.
Today's checklist …
Use constructive criticism. Be a coach, and when you must, criticize with a helpful attitude.
Incorporate positivity at every opportunity. Khera suggests that managers promote positivity by providing a strong orientation program, ongoing training, and constructive criticism to help reps build their skills and maintain the outlook needed for success.
Subscribe to Customer Communicator so that you and your frontline staff can receive monthly ideas, information, and inspiration on improving the service experience each month.