November 30, 2017 —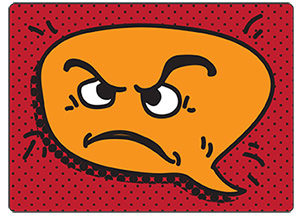 Customer service reps have to deal with a variety of customers — ranging from the calm and polite to the slightly overbearing to the downright irate. It's all part of the job, and it pays to be prepared for all of the possibilities.
When confronted with an angry customer, Nancy Friedman, a customer service consultant known as The Telephone Doctor, recommends her ASAP technique:
A — Acknowledge and apologize
S — Show sympathy
A — Accept the responsibility
P — Prepare to fix the problem
In the December issue of Customer Communicator, Friedman provides readers with recommended dialog for each of these steps. For example, when showing sympathy, she recommends saying something like: "Oh, that must have hurt" to show you can sympathize with the pain or inconvenience that the customer might have suffered.
Friedman warns reps to avoid confusing sympathy with empathy. "Empathy suggests that you personally have had the same problem, which in most instances is not the case. So saying, 'I know how you feel,' can often trigger a negative response in the customer," she says.
Today's checklist …
Prepare. Ensure your reps are ready to handle difficult callers with the ASAP technique.
Consider Timing. The first 10 seconds of the conversation are the most important, says Friedman. Ensure that your team is acknowledging and apologizing early in the conversation.
Subscribe to Customer Communicator so that you and your frontline staff can receive monthly ideas, information, and inspiration on improving the service experience each month.