December 14, 2017 —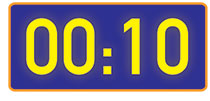 In the December issue of Customer Communicator, Nancy Friedman reminds readers about the importance of the first and the last 10 seconds of a customer call.
Friedman, a customer service consultant known as The Telephone Doctor, notes that reps should start each conversation with a positive, and end each conversation with a positive. Especially when dealing with an angry or difficult customer.
When you do that she says, "all that negative stuff in the middle goes away. And in most cases, the customer will hang up and say, "'That rep was so nice. I can't believe it. I was so mad at the beginning.'"
Friedman also reminds reps to apply that same positive closing to themselves. And that means learning not to take the customer's anger or attitude personally. Beware of "emotional leakage," she cautions readers. This is basically where you "get mad at Peter and take it out on Paul — which is what most customers do when they reach a customer service rep. They get mad at the rep."
The best reps understand how to handle this emotional leakage, and say to themselves, "I didn't cause this, so I am going to stay in a good mood."
Today's checklist …
Share. Ensure that your team is following the 10-second rule.
Support. Nancy Friedman reminds managers that frontline staff need positive support to maintain their balance when customers become angry or otherwise difficult.
Subscribe to Customer Communicator so that you and your frontline staff can receive monthly ideas, information, and inspiration on improving the service experience each month.