February 1, 2018 —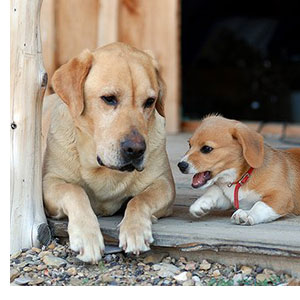 In some organizations, there may be as many as five generations interacting in the service center, and they all have different needs, attitudes, beliefs, and behaviors.
"It is important to understand these generational differences, because everyone comes to the party with a different set of expectations," says Meagan Johnson, "and the more successfully you can connect with people — with what is emotionally important to them — the more successful you will be in customer service, in your coworker relationships, and in your personal relationships."
Meagan Johnson is co-author with her father, Larry Johnson of Generations Inc. In the February issue of Customer Communicator she offers service reps strategies for working well with everyone from the Facebook Generation to the Traditional Generation.
Among her strategies:
For older reps working with Millennials.
Look for opportunities to bond.
Tell it like it is.
Don't drone on about "the good old days."
Be open to virtual work environments.
Interact often.
Add a little fun to the work environment.
Tell them why.
Offer coaching and guidance where appropriate.
For younger reps working with Baby Boomers.
Respect their experience.
Prove yourself to them through your performance.
Capture the wisdom and experience that they offer.
Ask them to be a coach or mentor.
Interact often.
Today's checklist …
Get to know your team. Identify which generations are represented in the service center and what their work styles are. For example, "Millennials in particular like collaboration. So the collaborative, team-oriented environment that many companies try to create really works well with them," says Johnson.
Encourage teamwork. To encourage collaboration and bring the generations together, Johnson suggests providing coaching and mentoring opportunities. She says that most of the younger workers she has spoken to really value those mentor-mentee relationships.
Subscribe to Customer Communicator so that you and your frontline staff can receive ideas, information, and inspiration on improving the service experience each month.