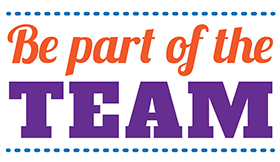 February 16, 2018 —
Customer Service Reps are often advised to treat each customer as their only customer. Shannon Butler, a customer service representative at Brenntag Southwest takes that advice literally because she has just one very large customer.
But whether reps are working with one customer or one hundred, Butler's advice in this month's issue of Customer Communicator newsletter applies. Butler cites three things that help her maintain a positive relationship with her customer and that contributed to her winning the Customer Communicator's Frontline Spotlight Award.
Be part of the team. Think of yourself as an extension of your customer's company. This will help you see issues as they do and allow you to help them in the best possible way.
Share the customer's sense of urgency. If it's important to the customer, it's important to the customer service rep.
Work well with your internal team. Butler cites her internal coworkers and her company overall for doing all they can to support the work that she does with her customer. And she provides the same support to others on the team.
Today's checklist …
Nominate someone on your team. Do you have an exceptional rep on your team. Someone who deserves attention and recognition? Visit the Customer Service Group website to complete the brief Nomination Form.
Subscribe to Customer Communicator so that you and your frontline staff can receive ideas, information, and inspiration on improving the service experience each month.