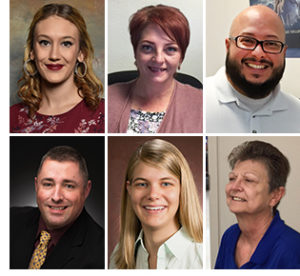 April 26, 2018 —
Every other month, Customer Communicator shares the story of one extraordinary frontline rep. Together, their experiences form a picture of exactly what it takes to provide exemplary customer service.
In the past few months, Heather Cruit has shown how stepping outside of the box leads to creative solutions for customers. Shannon Butler talked about the importance of strong internal relationships to meeting customers needs. Peter Badillo focused on the value of taking ownership of every call. And Timothy Knab said that listening and understanding customer priorities is essential to setting the right tone and resolving customer problems.
In their own words, these reps and others offer an inspiring look into how they do their jobs and what they love about working in customer service.
Today's checklist …
Share. Reps featured in Customer Communicator share some of their best advice at the Customer Service Group website. Click here to read and share their stories with your team.
Honor. Nominate a rep on your team for recognition in Customer Communicator. Nominations may be made by managers, supervisors, or peers. Simply complete the brief nomination form.
Subscribe to Customer Communicator newsletter so that you and your frontline staff can receive monthly ideas, information, and inspiration on improving the service experience.