May 10, 2018 —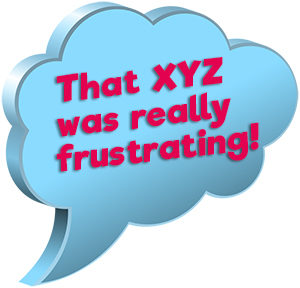 Being on the frontline and dealing with customers on a day-to-day basis makes customer service reps the ideal source for gathering some, but not all, types of customer information.
John Goodman, vice chairman of Customer Care Measurement & Consulting spoke with Customer Communicator about the four types of information that frontline reps should be focusing on.
The first is frustrations. Things that get in the way of getting issues resolved, such as complicated automated voice response systems (AVRs), complicated ID processes, slow response times, or a failure to get issues resolved on the first call.
One approach, Goodman says, is for reps to ask questions such as, "Can I ask if there is anything in the process that you just went through that you find frustrating?"
"What we have found," he says, "is that customers aren't necessarily interested in registering complaints — but if you ask them what their frustrations are, all of a sudden, you can sit back and listen for the next five minutes."
That sort of question works, Goodman says, because people are more comfortable criticizing a process than criticizing a person.
Today's checklist …
Reward. To encourage reps to provide customer feedback, consider a reward program. Goodman says one client he has worked with gives points to reps who provide any kind of feedback that is new and interesting. Reps receive a quarterly financial reward based on their points accumulation.
Subscribe to Customer Communicator newsletter so that you and your frontline staff can receive monthly ideas, information, and inspiration on improving the service experience.