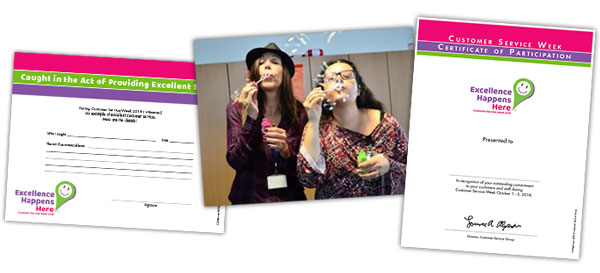 August 15, 2018 —
Whether you need a final activity to round-out your celebration or you've just started planning, you'll find lots of ideas in the Activities section of the CSWeek.com website.
Each pre-planned activity includes detailed instructions, a list of materials, and print-outs if needed.
You'll find activities to build teamwork, recognize staff, build service skills, and more.
In total, there are 19 activities to choose from. Some are free to all, others are exclusively for CSWeek.com customers, all are fun and engaging.
You may see the full list of Activities at CSWeek.com. And while you're there, be sure to click the Shop button to view all of the decorations, rewards, gifts, and stress relievers that we have for you this year.
Order your celebration materials today!