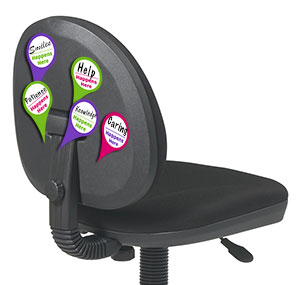 August 27, 2018 —
We are delighted to announce three new activities for your Customer Service Week celebration.
At CSWeek.com you'll find a new teambuilding activity called Common Ground, a fun take on vocal skills training with the Tongue Twister activity, and a special recognition activity which lets team members recognize each other. It's called Recognition Happens Here.
You may see the full list of Activities at CSWeek.com. And while you're there, be sure to click the Shop tab to view all of the decorations, rewards, gifts, and stress relievers that we have for you this year.
Order your celebration materials today!