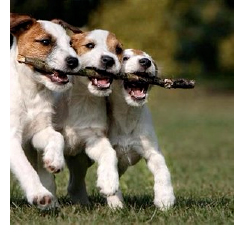 November 15, 2018 —
When you spend your days supporting customers, coworkers can sometimes be overlooked. But service skills trainer Kirk Miller says that productivity and job satisfaction will increase and stress levels will decrease when the service team is mutually supportive.
In the November issue of Customer Communicator, the newsletter for frontline service professionals, Miller offers six ways to support coworkers:
Be willing to offer help when your teammates need it the most. For instance, if you know that one particular customer always leaves a teammate stressed, offer to take that customer's next call.
Be willing to accept help when coworkers offer it. Instead of proving your competence by refusing help, you may be holding up the whole team.
Work to strengthen any weak area of knowledge or skill — especially if others sometimes have to take up the slack.
Don't interrupt coworkers with the same questions over and over.Note what you learn from coworkers and keep that information where you can easily find it again.
Never criticize a coworker in front of others — especially customers. No one wins when coworkers undermine each other.
Be open and direct when you have a problem with a coworker. Don't complain to others. Communicate privately and honestly when something is not working out the way it should.
Today's checklist …
Share. At your next team meeting or huddle, share Miller's six tips with your service team.
Engage. Ask team members to share their own suggestions for becoming more supportive of each other.
Subscribe to Customer Communicator newsletter so that you and your frontline staff can receive monthly ideas, information, and inspiration on improving the service experience.