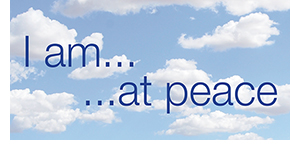 November 29, 2018 —
For customer service reps, this can be a fast-paced time both professionally and personally. Staying calm and powering through the final stretch of the year will help service teams accomplish more on both fronts.
In the November issue of Customer Communicator, the newsletter for frontline reps, Kathy Gruver, author of Conquer Your Stress with Mind/Body Techniques offers these tips to survive the crunch:
Practice mini-meditation. As you inhale slowly, think the words "I am," and as you exhale, conclude with "at peace." Keep repeating the inhale/exhale pattern until you feel a sense of calm.
Use creative visualizations. Replace stressful thoughts with a visualization that puts you in a happy setting or scenario. "Even taking two to three minutes to do this can lead to clearer thinking," says Gruver.
Stimulate all of your senses. Surround yourself with sensory stimulants — scents, objects, pictures — that evoke a feeling of well being.
Today's checklist …
Share. At your next team meeting or huddle, share Gruver's tips with your service team.
Engage. Ask team members to pass on their own suggestions for remaining relaxed and focused during busy times.
Subscribe to Customer Communicator newsletter so that you and your frontline staff can receive monthly ideas, information, and inspiration on improving the service experience.