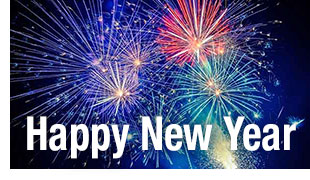 December 27, 2019 —
Every other week we post the summary of an article from Customer Communicator. Over the course of the year we've covered everything from building rapport with customers, to maintaining a positive attitude, to saying "no" the right way.
To wrap up the year, we're highlighting five of our favorite posts. Timely and informative, they showcase some of the most important techniques from service trainers and coaches.
All five are online along with dozens of others from 2018 and earlier.
#1 Intergenerational work tips. This post from way back in February discusses strategies for working well with everyone from the Facebook Generation to the Traditional Generation.
#2 Self-motivation: Keep a positive attitude. Despite all of the negativity in the world, these four tips will help reps remain positive throughout the day.
#3 Better listening means better service. This important post focuses on two essential techniques for improved listening.
#4 Stamp out these deadly customer service sins. These sins are common to many service centers. They're attitudes and behaviors that reps adopt to help them deal with the pressures of customer service work. Fortunately, they can be stopped.
#5 Providing amazing service. To be amazing, frontline reps must hone these three skills.
To read any of this year's posts visit CustomerServiceGroup.com.