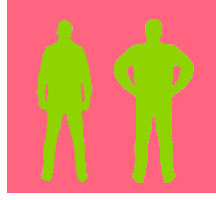 February 21, 2019 —
As service providers, your team members must consistently deliver a positive customer experience — "power postures" can help.
By practicing power postures, coach and author Akash Kaira says you can improve your mood and project a more positive image to customers, coworkers, and others.
In a power posture, you expand the physical space you occupy. To try this, stand or sit straight with your shoulders back and your feet shoulder-width apart, and breathe deeply for two minutes. This brief exercise will create measurable changes in your body. Testosterone levels can jump by 20 percent, while cortisol levels will fall by 25 percent, says Kaira.
Testosterone, the hormone found in both sexes, boosts confidence, and more of it will help you tackle a tough day. Cortisol, on the other hand, is a stress hormone that contributes to feelings of anxiety.
This small habit of taking control of your body will help you feel calmer and more resilient when working with customers, Karia asserts.
Today's checklist …
Give it a try. At your next team meeting, take a few moments to review the power posture and to encourage the team to give it a try.
Subscribe to Customer Communicator newsletter so that you and your frontline staff can receive monthly ideas, information, and inspiration on improving the service experience.