May 22, 2019 —
Every year, teams from all over the world celebrate Customer Service Week: Small groups and large, single location and multi-site, simple and over-the-top. But the people who celebrate all have a few things in common: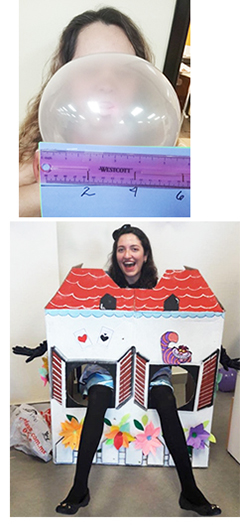 7. They enjoy puzzles. Every year Customer Service Week puzzles are cited as a celebration highlight. From pencil and paper puzzles to online variations, it's a fun way to test skills and engage in a little light-hearted competition. At Associa Chicagoland, bingo is the favorite game each year. And at Chart Industries bingo takes on a new twist with teams all over the world playing together. As the numbers are called out over Skype, far flung teammates introduce themselves, chat, and heckle each other until someone calls BINGO!
8. They get physical. Customer Service Week saw teams testing their skills at obstacle courses and in ping-pong, corn hole and trashket ball tournaments. Last year also saw some unusual events like the bubble blowing contest at Systems Services of America and the paper airplane contest at CareFirst BlueCross BlueShield
9. They decorate. Service departments and call centers take on new life with the addition of colorful Customer Service Week posters, banners, pennants, and balloons. But the decorations don't end there. Everyone gets involved with chair and cubical decorating contests.
If you missed activities 1-6, you'll find them online at www.csweek.com/bulletins.php