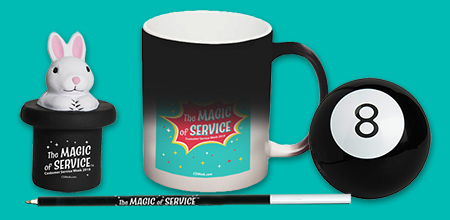 June 6, 2019 —
Last week we launched the Customer Service Week website and announced the 2019 theme — The Magic of Service™.
The theme recognizes that everyone has it in their power to create magic for customers and coworkers.
And we have some very special gifts for the people on your team who make magic happen every day.
To see all of the Customer Service Week decorations, gifts, rewards, and stress-relievers visit CSWeek.com.