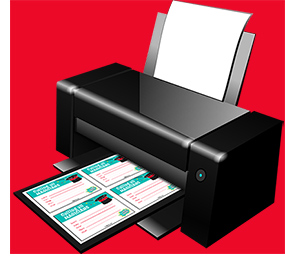 Did you know that when you order from CSWeek.com you have immediate access to all of our printables?
What's a printable?
It's a little something extra to make your Customer Service Week celebration special. It's Save the Date cards that you can print and distribute. It's Cupcake Toppers because your cupcakes should match everything else for your event. And it's Candy Bar Wrappers because chocolate really is magical.
All of the printables are available online. If you've already ordered, you have access right now. If you're getting ready to order, you'll have access soon.
Just make sure to get yours for a truly magical celebration.
You may see the full list of Printables at CSWeek.com. And while you're there, be sure to click the Shop tab to view all of the decorations, rewards, gifts, and stress relievers that we have for you this year.