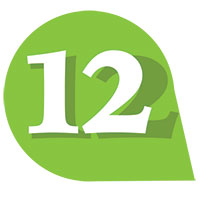 For better or worse, conflicts are an everyday occurrence when serving customers. Handling those conflicts skillfully can mean the difference between losing a customer and gaining a long-term partner who knows that you, and your organization, can be counted on.
For almost 50 years James Creighton, Ph.D. has been training people to resolve conflict in their personal relationships. Many of the principles that he teaches apply to customer relationships as well.
It all starts, he says, with an understanding that most conflicts occur because people have different realities.
For example, a customer is angry about a late delivery from his go-to supplier. Meanwhile, the supplier's rep is pleased and proud that despite a recent hurricane, her company only missed its delivery goal by one day. Same situation, two very different realities.
The first step in dealing with a disagreement based on differing realities is recognizing the issue and communicating your reality without finding fault with the customer's reality.
More practical tips for service professionals appear in the June issue of Customer Communicator newsletter.