It's easy with this special offer from Customer Communicator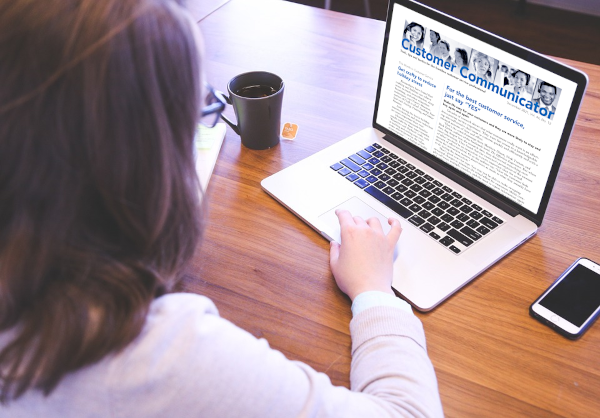 How it works
Every month, you receive a new issue of Customer Communicator to share with your staff. Each issue is filled with skill-building articles, practical tips, advice from frontline reps, a self-quiz, and more. It's the information reps need for ongoing skills training and reinforcement. And it's always an interesting read.
Easy to distribute
You'll simply email Customer Communicator to team members. Next door or across town, everyone will be included.
And if you prefer to have us handle the distribution, we are happy to do that, too.
Content focused on your needs
Articles cover essential service topics and provide timely insights into the changing service environment. Recent articles included:
Turning complaints into opportunities
Getting the most from on-site and remote meetings
Coping with empathy fatigue
Handling difficult customers
Using "concrete" language
Lessons learned during the pandemic
Delivering bad news without angering the customer
Understanding the emotional side of service
Reading between the lines for improved service, and more.
Gather to discuss
Each month, You'll also receive a one-page leader's guide with discussion topics and activities that you can add to your regular team meetings.
Priced right for every budget
At just $2 per month per rep, nothing matches the value of Customer Communicator. (A $240 minimum applies.)
Your special offer
Subscribe now and you'll also receive the exclusive Thank You Kit. The kit makes it easy to recognize and reward on-site and remote team members for their hard work during trying times.
The Thank You Kit is sold separately for $79.95 but it is yours free with your subscription to Customer Communicator.
Want to know more? Call us. We are here to help. (973) 265-2300