Description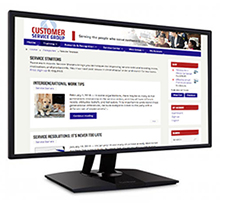 Twice each month Customer Service Bulletin brings you quick tips and techniques for improving customer service skills and managing the work day. You'll add new ideas to your tool kit with information on:
Customer Service Skills. Quick, easy ideas to improve phone skills, handle difficult customers, listen effectively, handle stress, and more.
Workplace Skills. Techniques to enhance your personal productivity from time management, to positivity practices, to ergonomics.
Special Discounts. As a member of the Customer Service Group community, you'll receive special offers and discounts on newsletters, books, training and support materials.