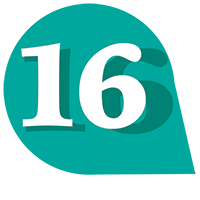 Now that you've moved back to the office, do you find yourself arriving home with a stiff neck and an aching back? In some cases, a few simple changes in your work habits can help you feel more comfortable. For example:
If you use a single monitor, position it directly in front of you and so that the top of the screen is positioned slightly below eye level. If you use two monitors, place the one you use most often in front of you as if it were a single monitor, place the second monitor on one side and at a slight angle. If you use both monitors equally, place them side-by-side directly in front of you and then angle them to create a semi-circle.
Try to keep your shoulders relaxed, without slouching, and your neck in a neutral position, not bent up or down beyond a 15-degree angle.
When using a keyboard, keep your elbows close to your sides, and not bent less than 90 degrees. Your keyboard should be positioned so that your wrists can remain flat (not bent up, down, or moving from side to side) or slightly below elbow level while keying. Also, try to use minimal force in your keying.
Make sure your feet are well-supported on the floor, with your knees bent no more than 90 degrees. Adjust your seat back so that the front edge of your seat cushion is two to three inches from the back of the knees.
More on workplace comfort, plus articles on the value of great service and handling difficult questions appear in the August issue of Customer Communicator, the training newsletter for frontline reps.