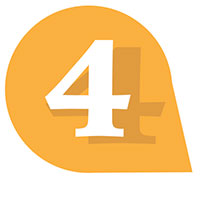 When you work in customer service, you will occasionally encounter customers who are ill or who have received bad news concerning themselves or others. It's never easy to know what to say or do in these situations. Oftentimes, more is less. A few simple words can be more powerful than a long, drawn out expression of sympathy. For example, "I'm so sorry you're going through this" is enough to let a customer know that you care.
If you are working with the customer in person, connect with eye contact. Looking someone directly in the eye for just a moment as you say a few words conveys sincerity and connects you — one human being to another.
More on building rapport with customers appears in the February issue of Customer Communicator, the training newsletter for frontline reps.