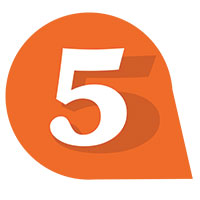 It's happened to every customer service rep. A customer you've worked with, and built a nice rapport with, asks a question that feels too personal, or just plain nosy.
The best way to deal with this situation, says Maralee McKee, head of The Etiquette School of America, is to make it clear that there are certain areas of your personal life that are off-limits. Humor, she says, is a polite way to keep the conversation light and let a customer, or a co-worker, know what the boundries are.
She offers these examples:
"How much are you paid?" You could say, "Half what I'm worth!"
"Why are you taking the day off?" You could say, "My coworkers are driving me crazy! Do you ever feel like that?"
"When is your review?" You could say, "Not soon enough."
A light touch is often all it takes to signal that private is private, says McKee.
More on handling personal questions appears in the March issue of Customer Communicator, the training newsletter for frontline reps.