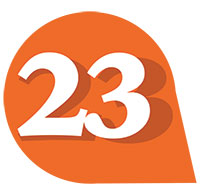 To succeed in the ever-changing world of customer service, frontline reps can rely on five basic traits. And while service technology may come and go, these traits will never go out of date says customer service trainer Nancy Friedman.
Trait 1: Positive service attitude. People with this trait enjoy helping others, and they will put in the extra effort to do it.
Trait 2: Willingness to accommodate. This is a person who knows how to put the customer's needs first.
Trait 3: Tolerance for frustration. Being able to stay cool under pressure is a must in customer service.
Trait 4: High energy level. This is necessary to handle the long hours and the stressful situations that sometimes come with the job.
Trait 5: Strong work ethic. Integrity and honesty are essential in a job that involves personal interactions with customers.
More on qualities for service success appears in the December issue of Customer Communicator, the training newsletter for frontline reps.